Free eBook - Excel 4 Macro Functions Reference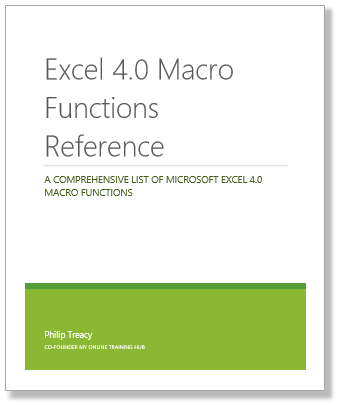 A complete reference for all Excel 4 macros including syntax and examples.
You may not find all of these macros will be useful, but some certainly are.
This is provided for reference and if you are curious to see what you can do.
Don't go building mission critical models with these, support for them could be withdrawn in the future.
📤You download App EVBA.info installed directly on the latest phone here :
https://www.evba.info/p/app-evbainfo-setting-for-your-phone.html?m=1